Haven't done one of these in ages, and as I've already gone out a couple times this week I am FORCING myself to stay in tonight. It is time.
Brennan Boesch's homer off The Farns.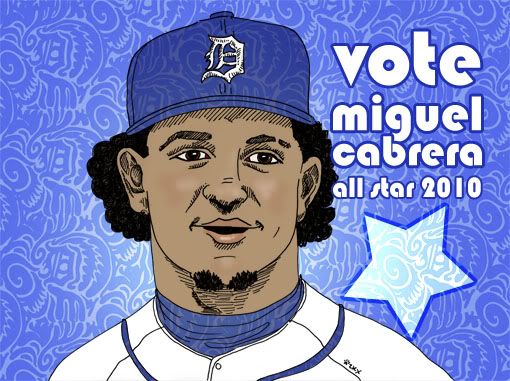 It kind of worked? Because Justin Morneau got concussed?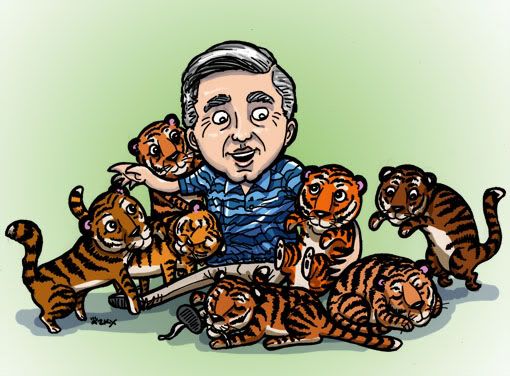 draft day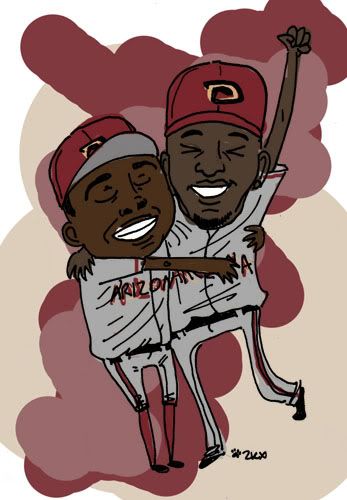 Edwin Jackson and Dontrelle after Edwin's no-hitter :(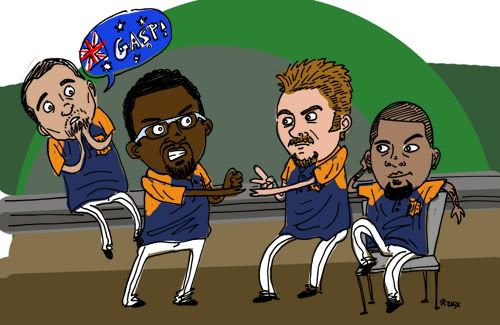 bullpen rock-paper-scissors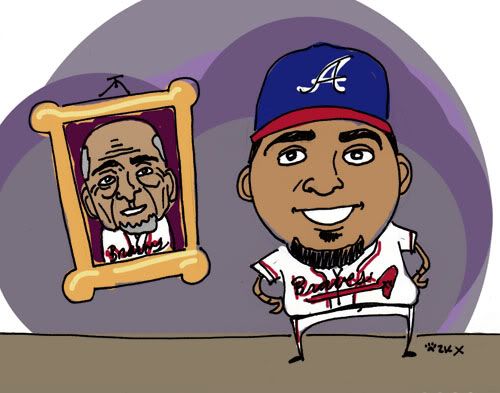 Omar Infante DOES NOT AGE.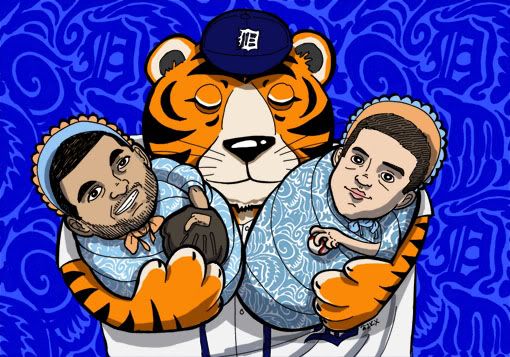 Alex Avila and Andy Oliver are babies. You know, naturally.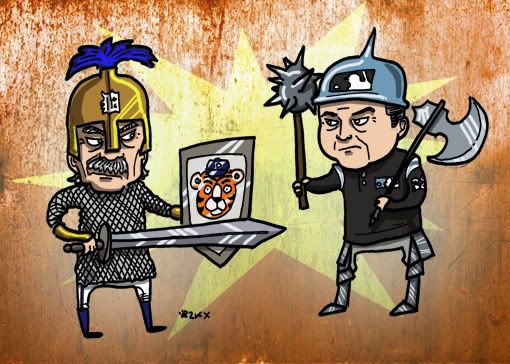 umpire war
Toledo takes Ni. A sad day for me in 2010.
the USS Comerica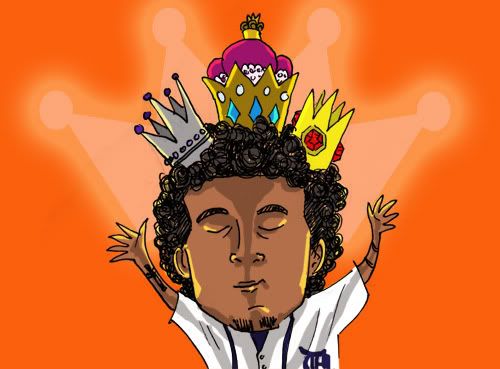 Back when Miggy was still a legitimate triple crown threat.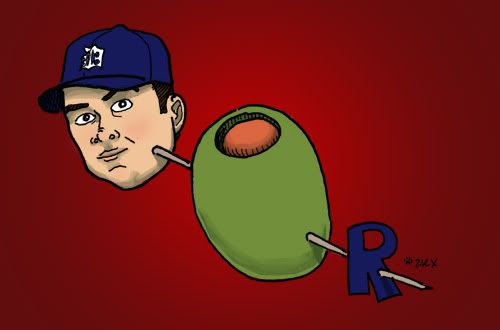 Andy OLIVEr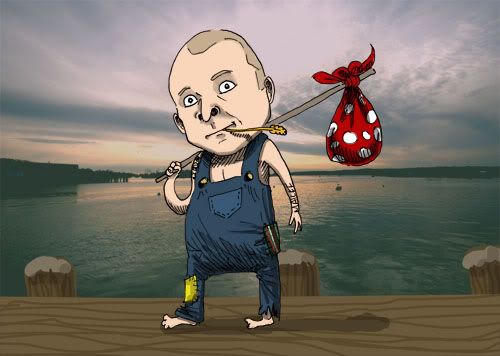 Jeremy Bonderman's dream life.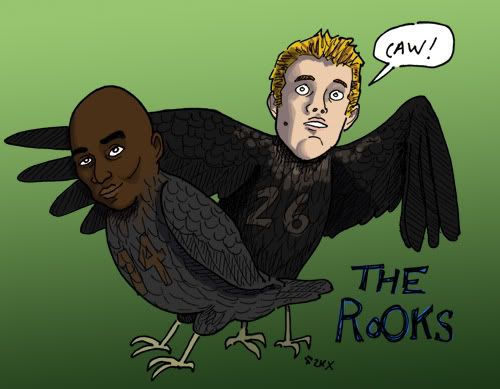 self-explanatory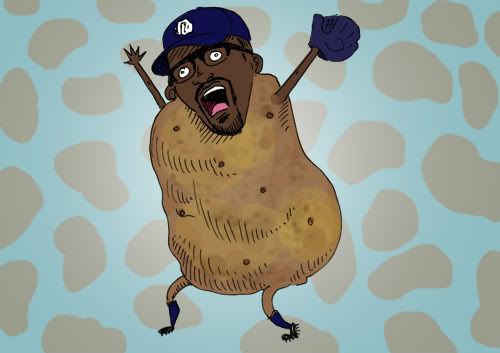 Jose Valverde/Papa Grande/the Big Potato
Miguel Cabrera is.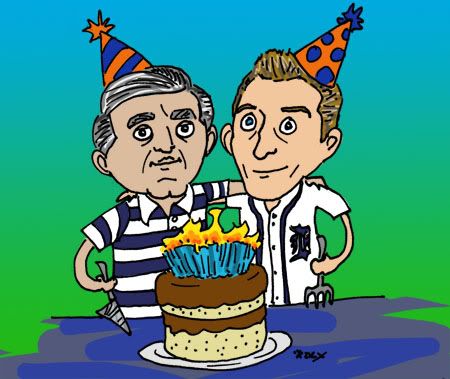 Dave Dombrowski and Max Scherzer have the same birthday.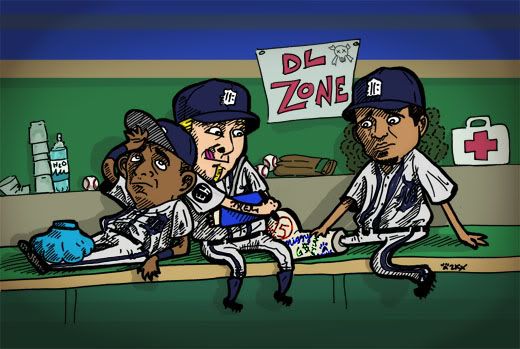 Everyone got injured.
Then this happened.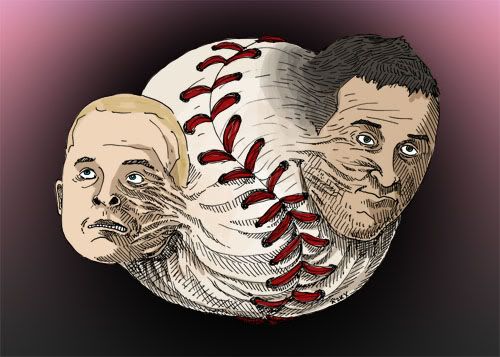 Bondo/Buehrle double-header day.
MOST SACRED OF HATS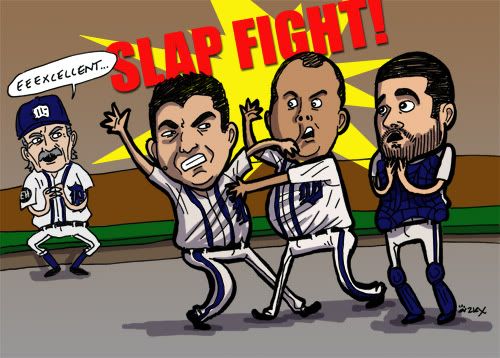 Armando and Gerald got into a slap-fight.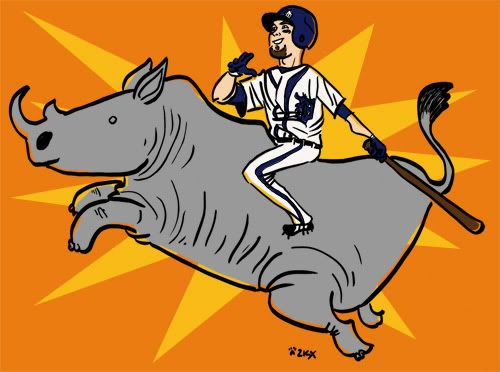 Rhino on a rhino.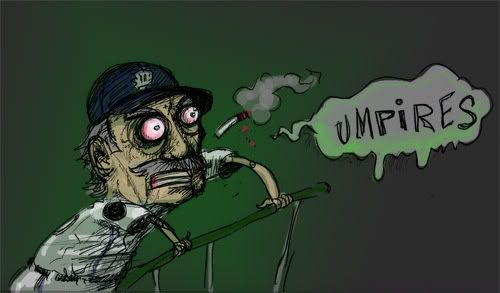 More umpire war.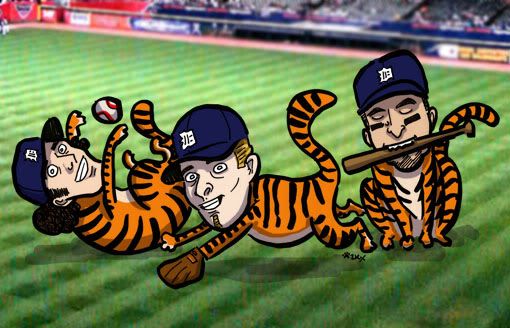 Rhymes, Inge, and Raburn are little cats.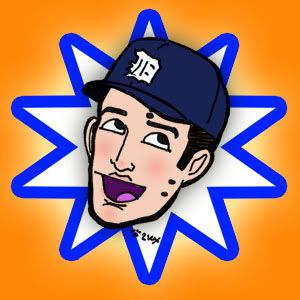 Awesome FredFred.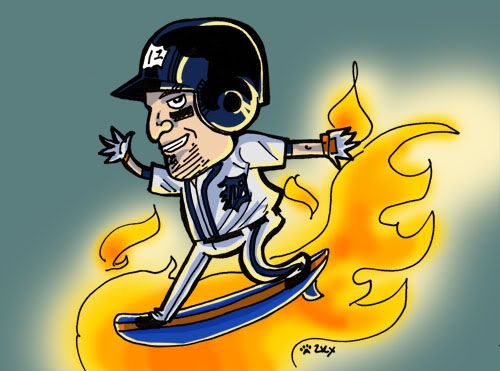 "Ryan Raburn is ON FIRE." Yes, yes he is.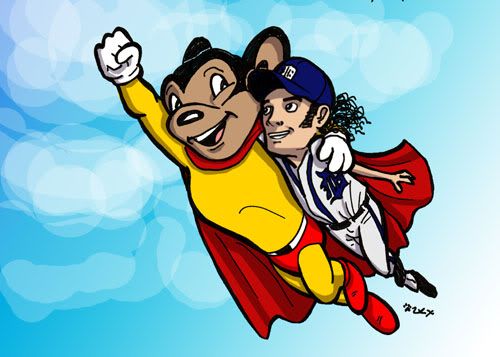 Will Rhymes is (with) Mighty Mouse.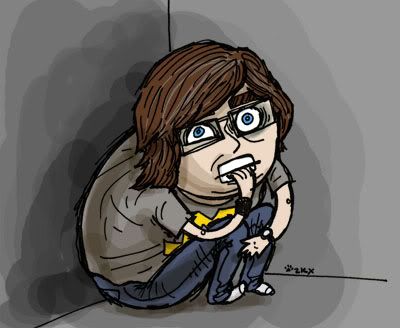 Baseball makes me nervous.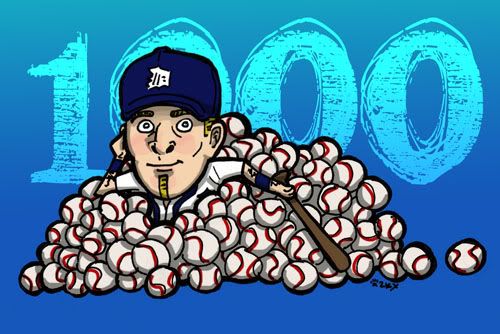 Inge's 1000th hit.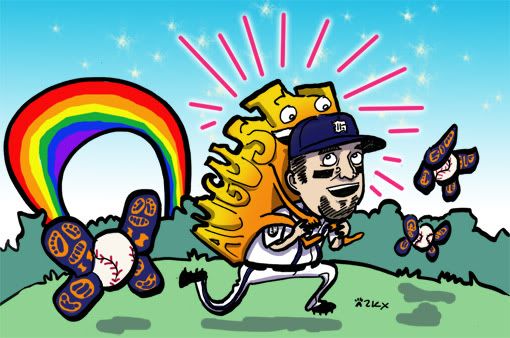 Rhino and the month of August, in love.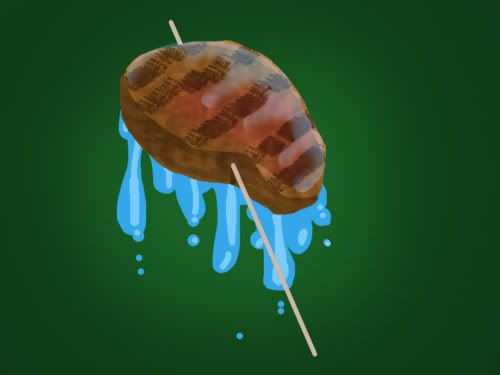 A porkchop on a stick is one of the wonders of Target Field.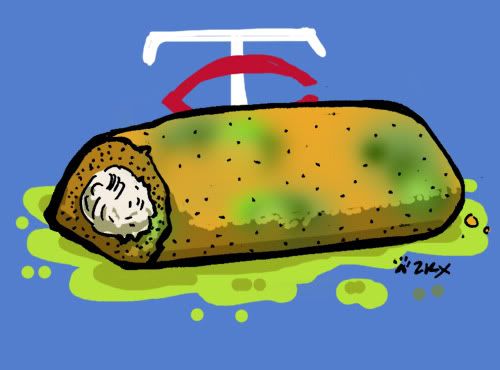 self-explanatory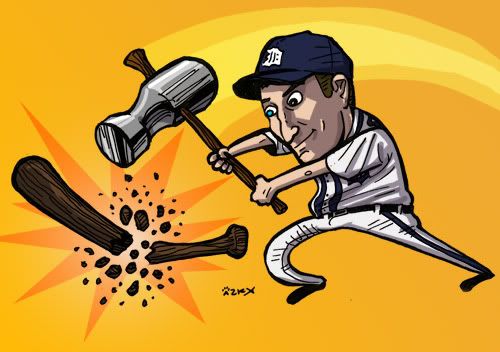 Max smashes bats.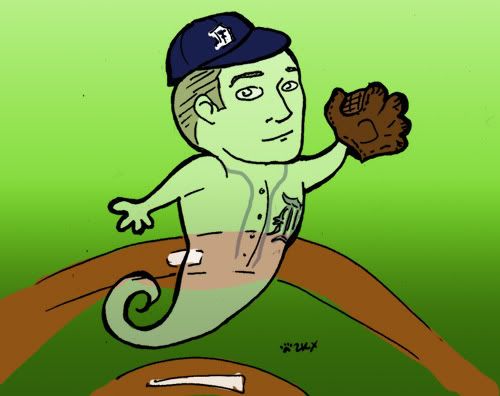 Casper Wells, of course.
And then this happened, for whatever reason.
And then people got excited because I actually included Western in this.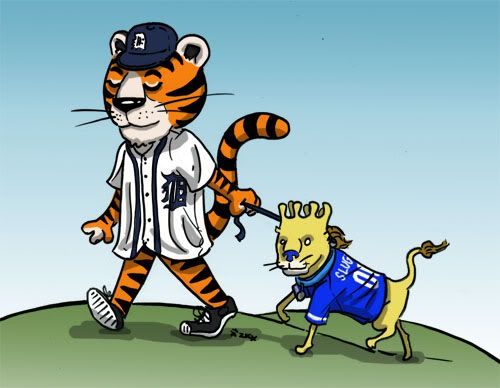 Mastering the Royals.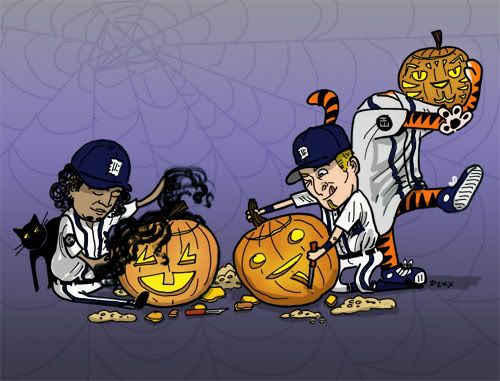 There was a pumpkin contest.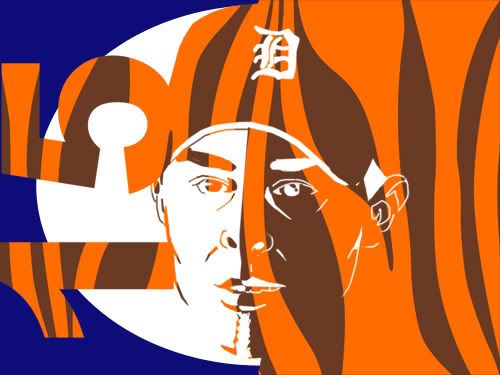 BRANDON INGE BRANDON INGE BRANDON INGE
The big joke here is that Will Rhymes actually DID tell people to go vote via Twitter.
Sparky. :/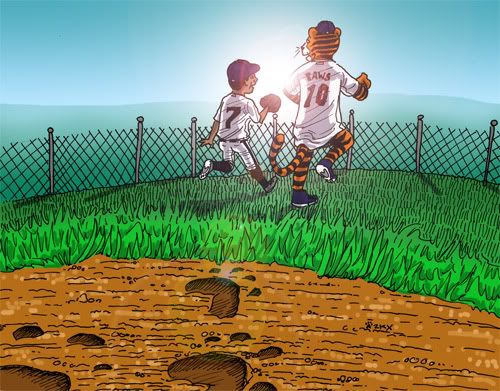 generic pug marks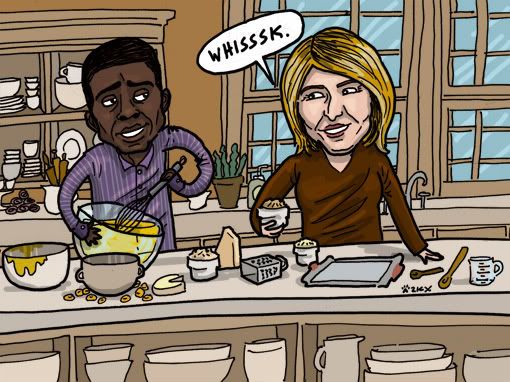 And then Curtis Granderson was on the Martha Stewart Show.